Regular price
Sale price
€29,90
Unit price
per
Sale
Sold out
Jenever from Liège miners.

Peket dè Houyeu is a pure grain jenever distilled from a fermented mash of malted rye and barley grains. Its recipe is ancestral, 100% natural, and does not tolerate any chemical additives. Its name translates into French as "miner's jenever".
Authentic product from the Walloon region, it only exists in its traditional sandstone bottle, which ideally protects it from light.
It is also all the patience, precision, passion and know-how of our Master Distiller that give this aperitif the finesse of its balance and its unique organoleptic personality.
Peket dè Houyeu owes its name to the miners, masters of coal. It is, again and again, the traditional drink of the brotherhood of "confrêrèye des mêsses houyeûs dè payis d'lîdge".
Translate: "the brotherhood of Master Miners of the Pays de Liège" which preserves and maintains the traditions and the memory of the life of Liège miners. The members of this brotherhood taste it during each of their chapters.
It is even part of the induction ritual for candidates for the brotherhood. They taste it during the ceremony which takes place at the bottom of the mine (Blegny-Mine tourist area).
Old miners sometimes even add a prune to the glass of Peket dè Houyeu. In order to sweeten the spirit, the prune symbolizes a piece of coal or "gayette" in Walloon.
To appreciate all the specificity of Peket dè Houyeu, share it with friends. Serve it chilled or at room temperature, in stoneware cups or shot glasses.
Peket is the Walloon name for juniper alcohol.

For more information, please visit our website: Peket de Houyeu - Distillerie de Biercée (bierceedistillery.com)
Partager
View full details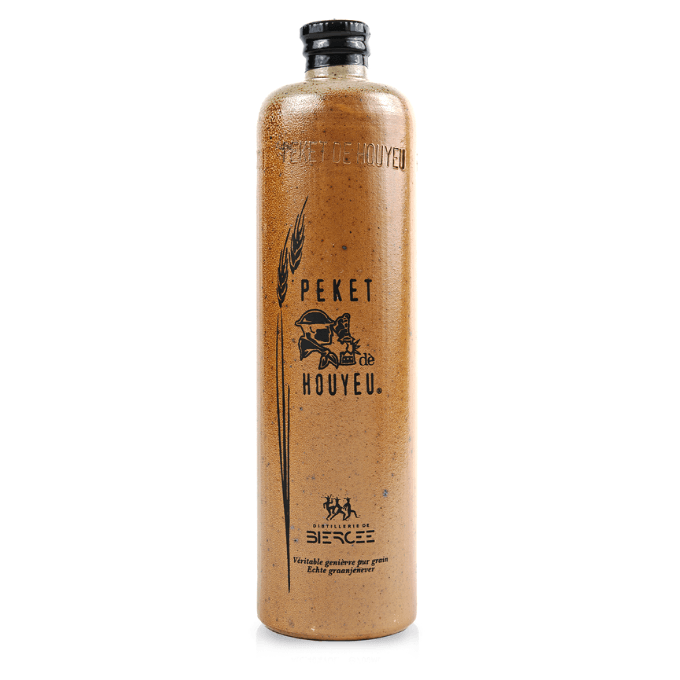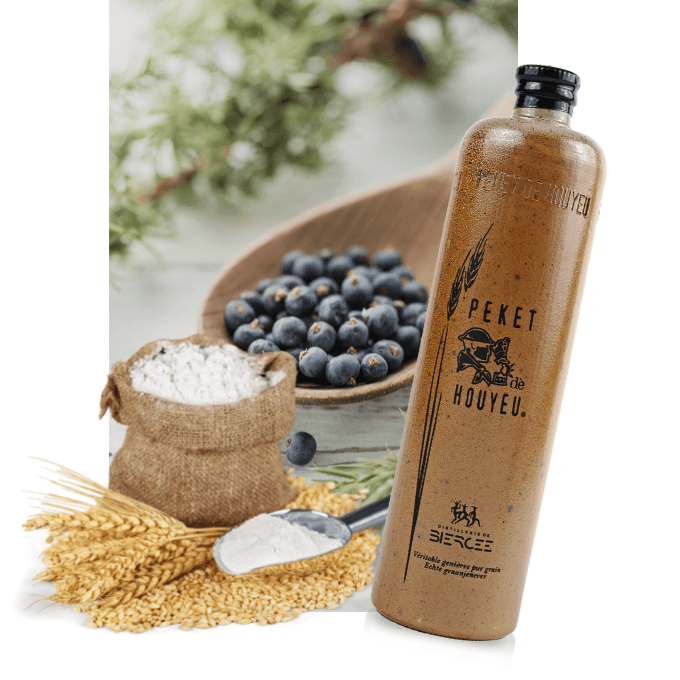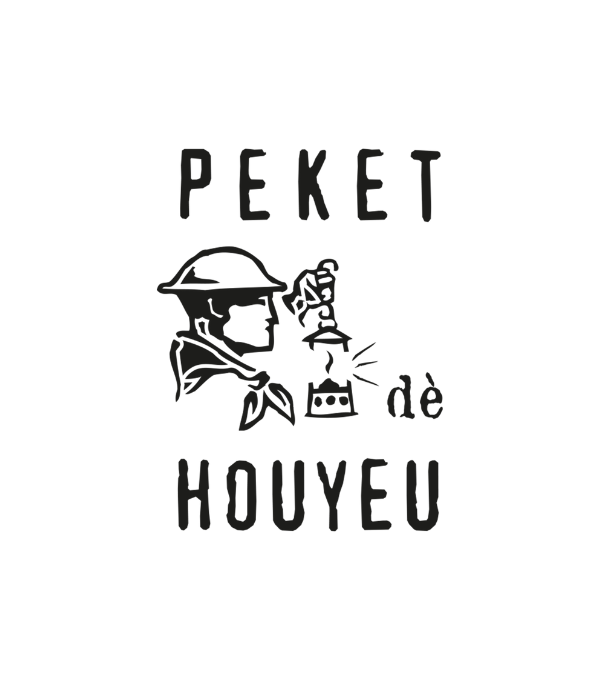 Caractéristiques
Teneur en alcool: 35 % vol
Note de: Grain
Quand boire: Digestif
Type: Genievre
Conservation: bouteille fermée à conserver à température ambiante (- de 40°C)
Pays de production: Belgique