Regular price
Sale price
€1,40
Unit price
per
Sale
Sold out
With this Voisin Season Pack, you will discover a real local beer, with a hoppy touch and a pretty amber color. Low in alcohol and very thirst-quenching, it is perfect for cooling off in hot weather.
The Master Brewers initially brewed "season" type beers in the large brewery-farms of the agricultural plains, to refresh the seasonal workers during the harvest. Today our Saison Voisin has all the characteristics of this type: very refreshing and thirst-quenching with a pronounced bitterness.
Season type amber color
Aroma of malt, hops and caramel
The original Saison Voisin recipe comes from the Brasserie Voisin, dates back to 1184 and is still respected. The Voisin Brewery began its activities in 1880 in Flobecq and closed its doors in 1989 for lack of a buyer at the time.
It was voted the best Belgian Walloon amber beer!
For more information, do not hesitate to visit our website: Saison - Brasserie des Légendes (brasseriedeslegendes.be)
Disponible pour enlèvement
Partager
View full details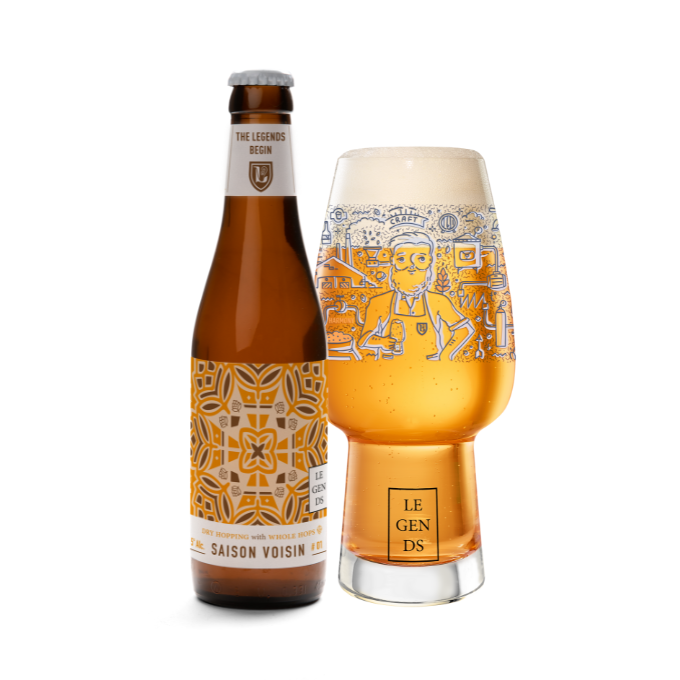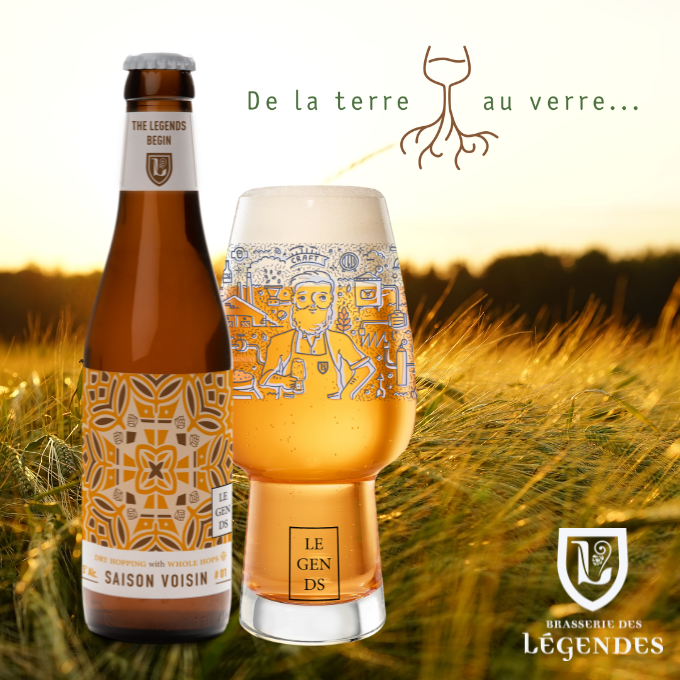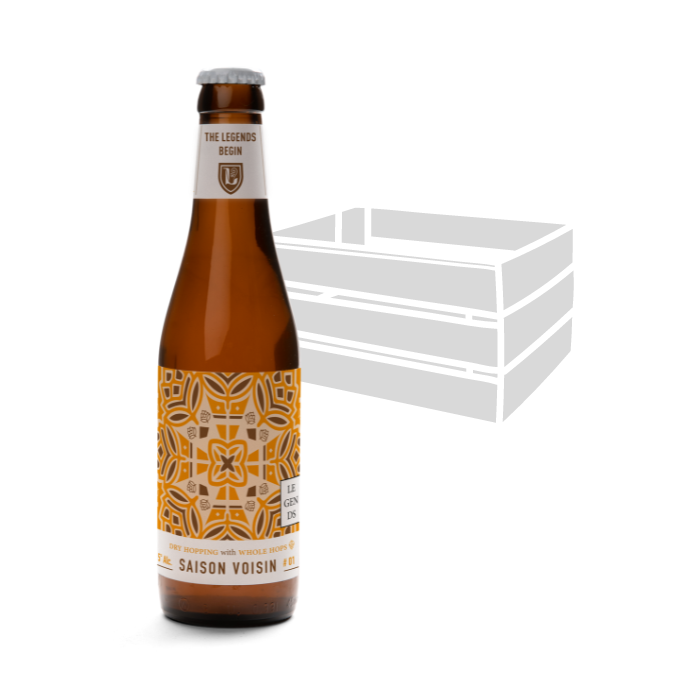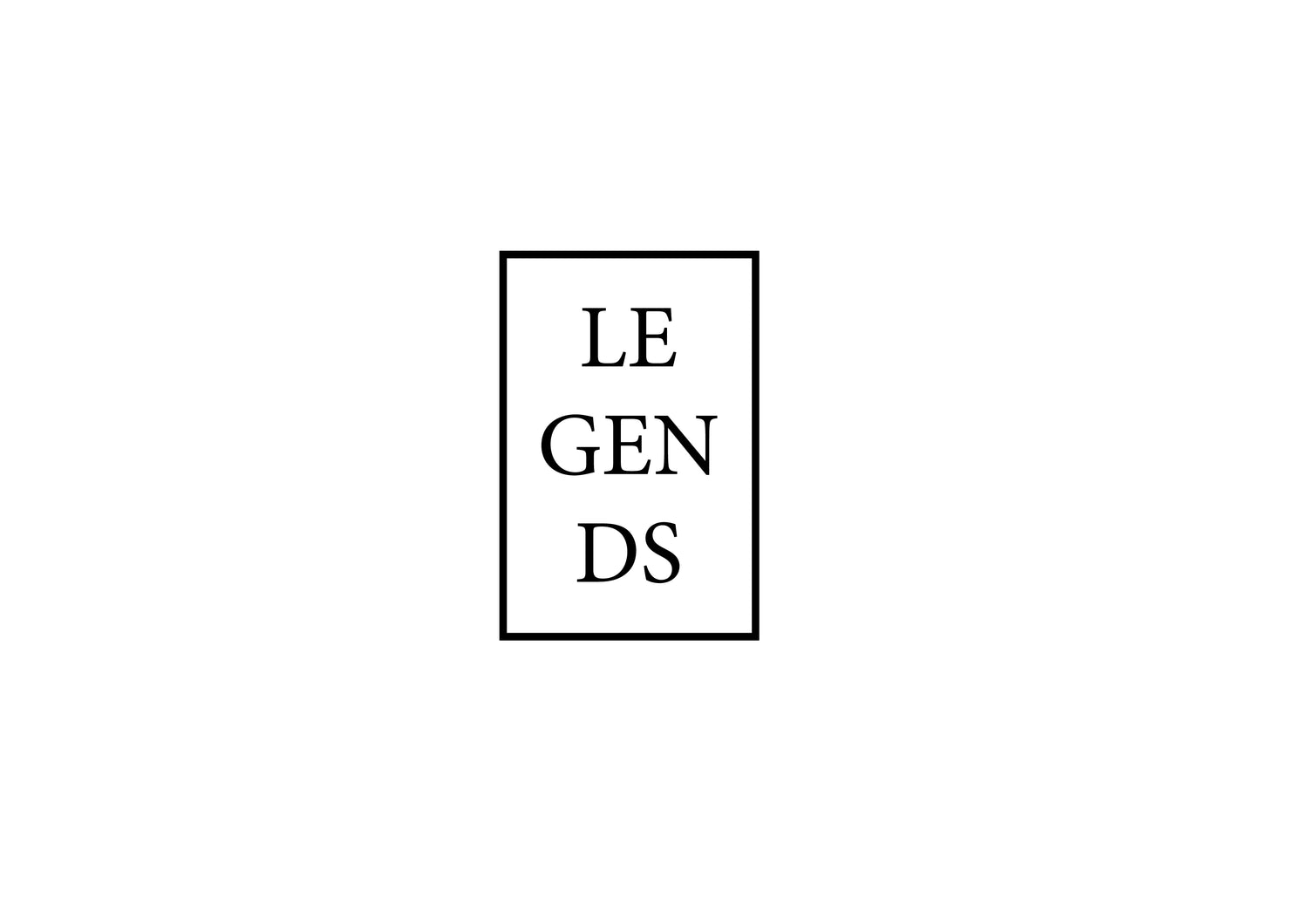 Arômes: De fruit blanc et floral
Température de service: Entre 5 et 8°C
Pays de production: Belgique
ATT: 98%
IBU: 44
EBC: 25
Teneur en alcool: 5 % vol