Regular price
Sale price
€1,50
Unit price
per
Sale
Sold out
With Gouyasse beer, you will discover the oldest beer from the Brasserie des Légendes, Gouyasse is a "thirst beer", which was created in 2000 for the Ducasse d'Ath. Its label depicts the giant Athois "Gouyasse"(meaning Goliath in local dialect), linked to the story of David and Goliath, known to all.
A friendly and easy-to-drink beer, La Gouyasse is characterized by its slight bitterness and its fruity taste, but not too much. La Gouyasse is on sale mainly in the Ath region. The Goliath Blonde, its twin sister, is on sale in the rest of Belgium and abroad.
Blonde
Freshness, with malt and hops evoking the natural
History

The first beer produced by the Brasserie des Légendes, in 2000, Gouyasse refers to the Giant Goliath, king of the Ducasse d'Ath folk festival. Twenty years later, it is more present than ever.
Thanks to the intimate knowledge of our land and its respect, we grow the barley used in the production of our beers on our family farm. Thanks to our brewing know-how and total control of the manufacturing process, we offer you 100% natural beers with character.
For more information, do not hesitate to visit our website: Gouyasse - Brasserie des Légendes (brasseriedeslegendes.be)
Disponible pour enlèvement
Partager
View full details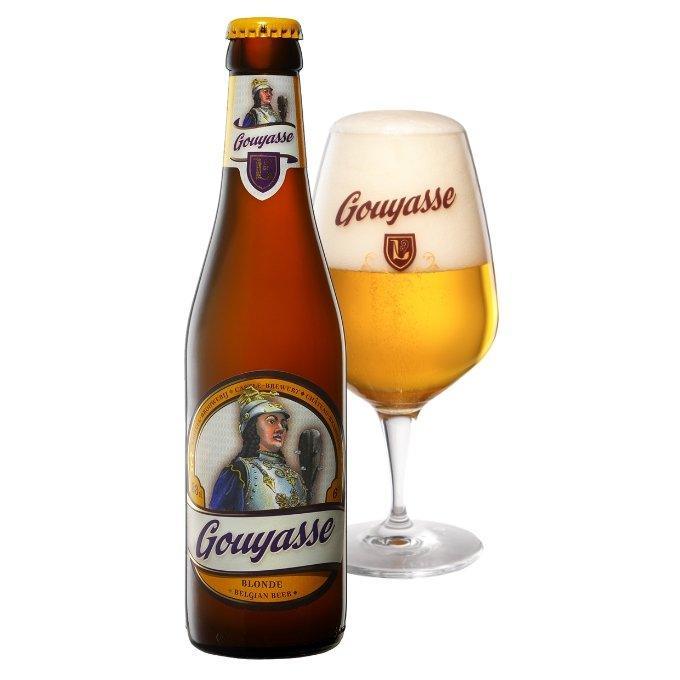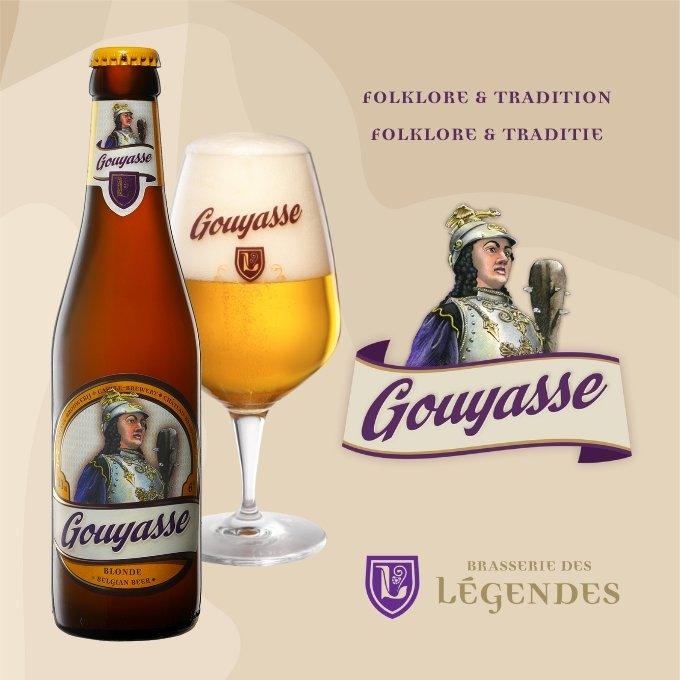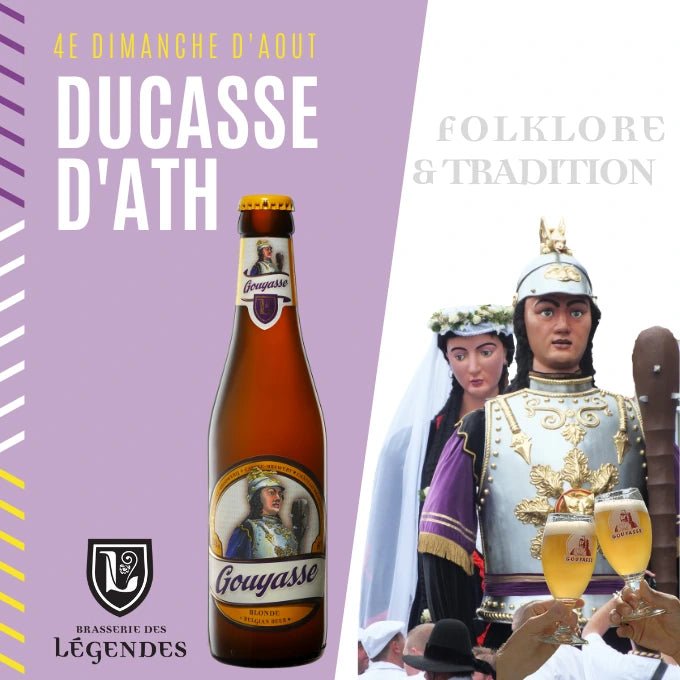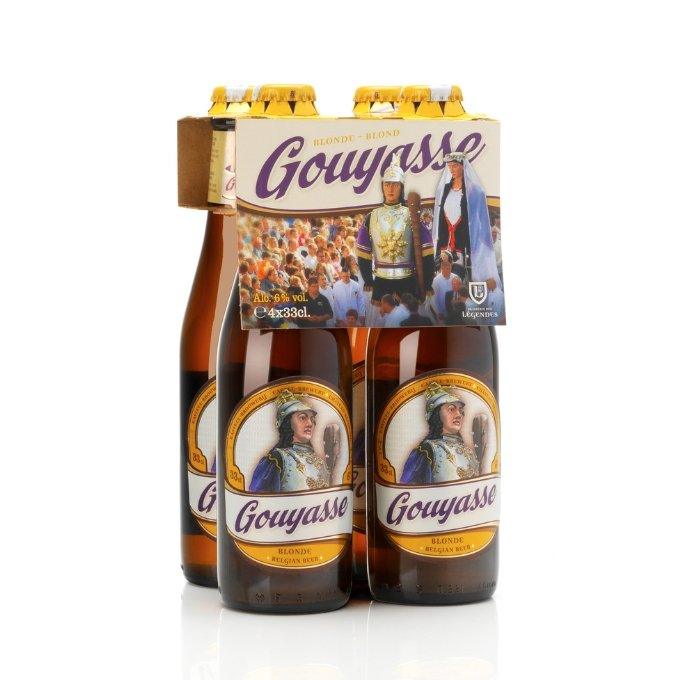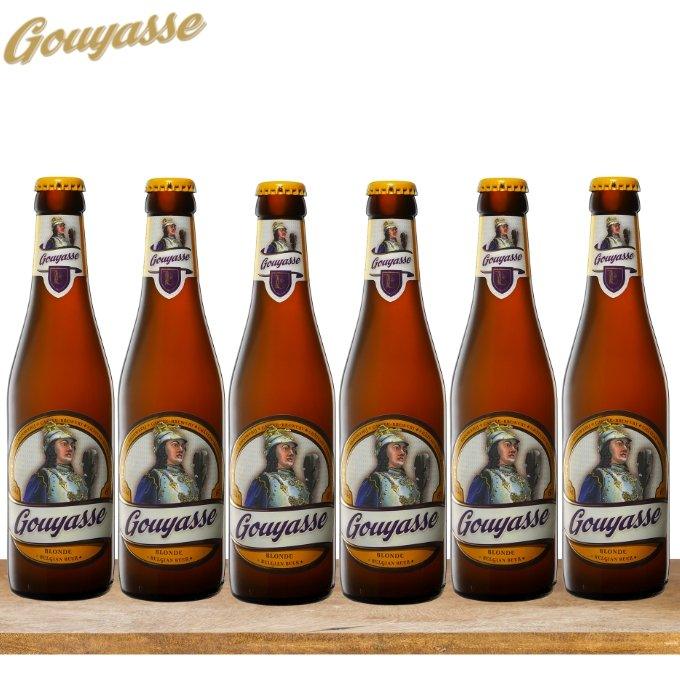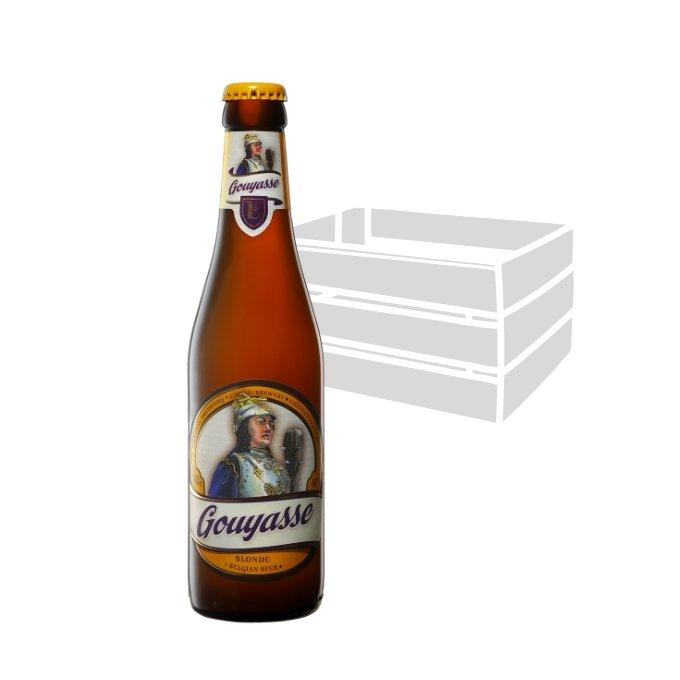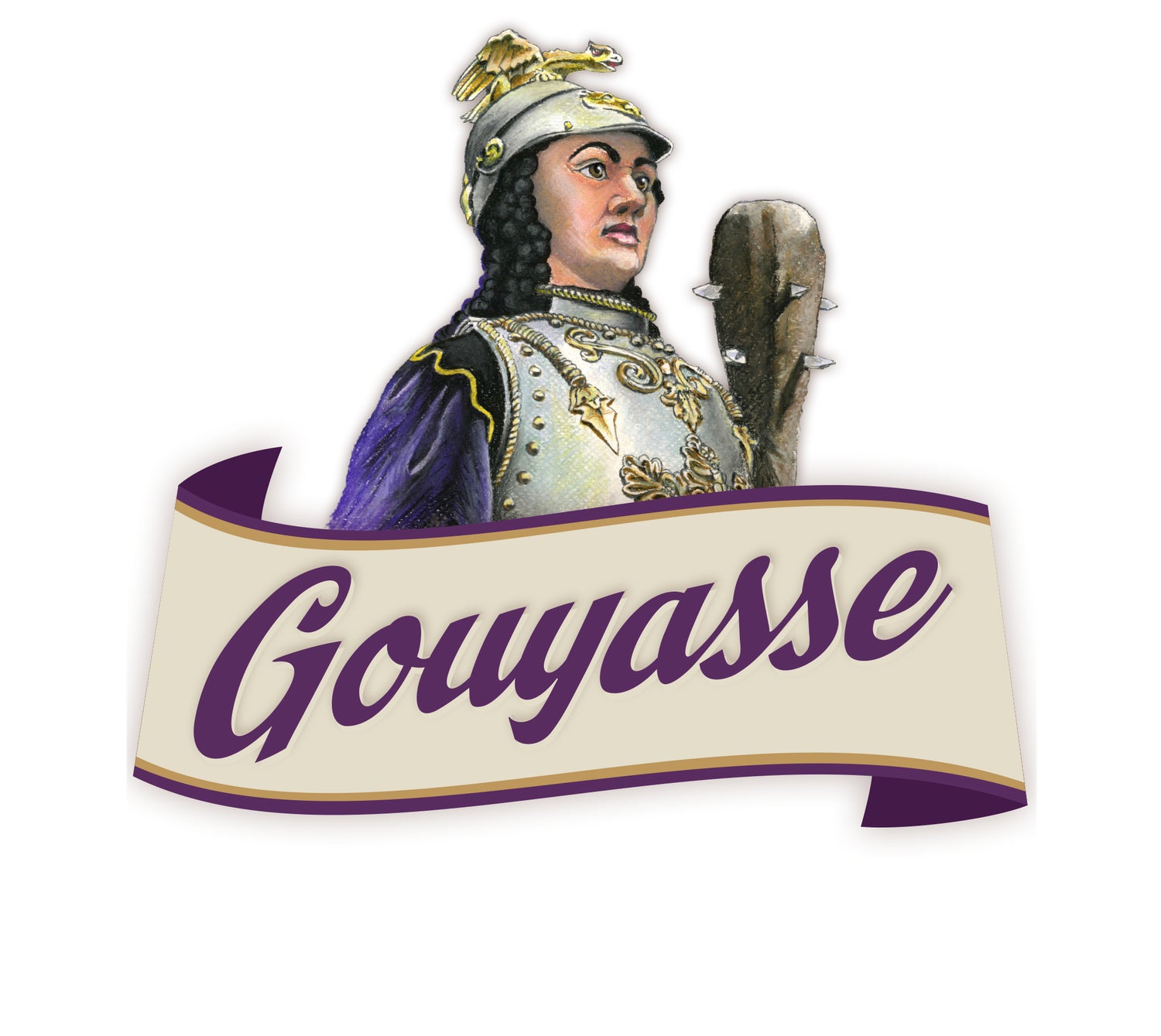 Arômes: Fraîcheur au malt et houblon évoquant le naturel
Température de service: Entre 5 et 8°C
Pays de production: Belgique
ATT: 97%
IBU: 19
EBC: 8
Teneur en alcool: 6 % vol
Gouyasse
Bière agréable à déguster. Pas d´amertume et supérieure aux blondes classiques