Regular price
Sale price
€1,70
Unit price
per
Sale
Sold out
With this Goliath Triple, you will discover a beautiful golden beer, with fruity and raised aromas with deep bitterness, this beer is brewed in the traditional way with the finest malts and hops.
The Goliath Triple is a source of vitality and strength that will delight the true beer connoisseur.
Elected best Walloon Belgian blond beer and one of the best Belgian triple beers by the professional magazine Vino.
Golden blonde color
Fruity and spicy aroma, round in the mouth
Goliath beer comes from the "La Ducasse" folklore festival in Ath. This procession features the famous wicker giants including the famous Goliath, king of the party.
Thanks to the intimate knowledge of our land and its respect, we grow the barley used in the production of our beers on our family farm. Thanks to our brewing know-how and total control of the manufacturing process, we offer you 100% natural beers with character.
For more information, do not hesitate to visit our website: GOLIATH Triple - Brasserie des Légendes (brasseriedeslegendes.be)
Disponible pour enlèvement
Partager
View full details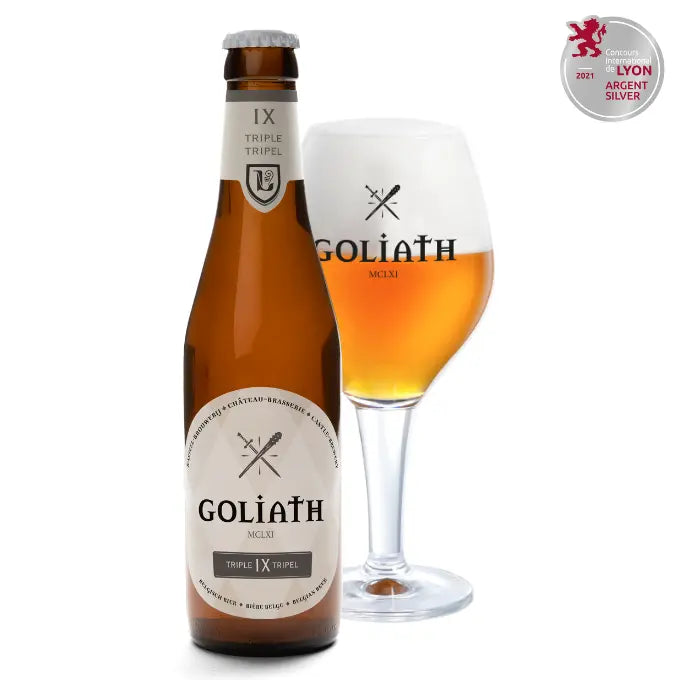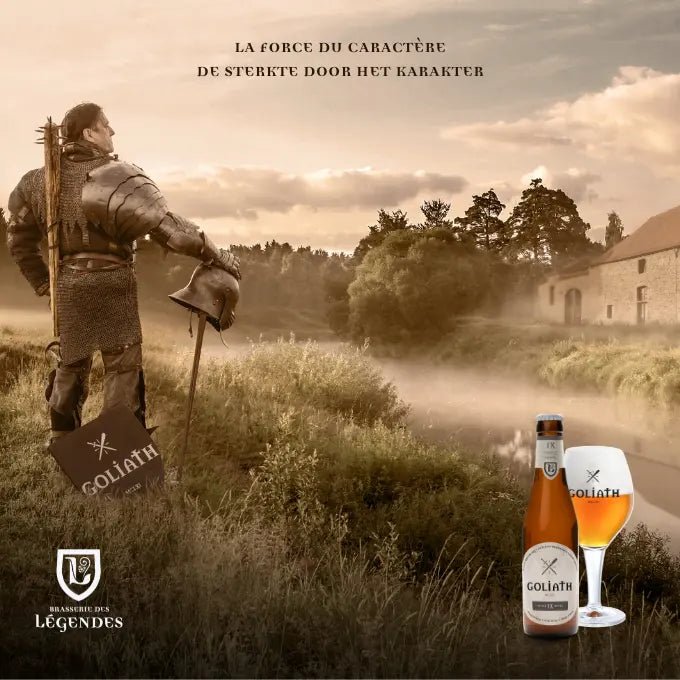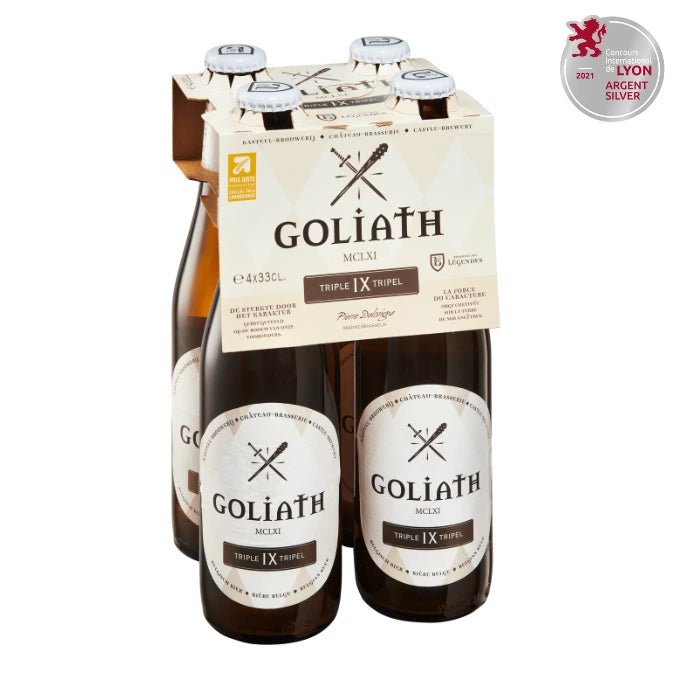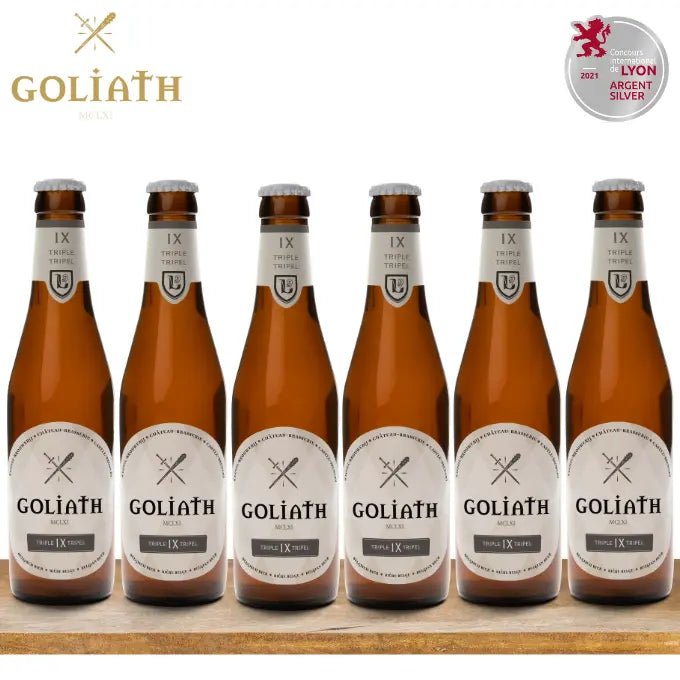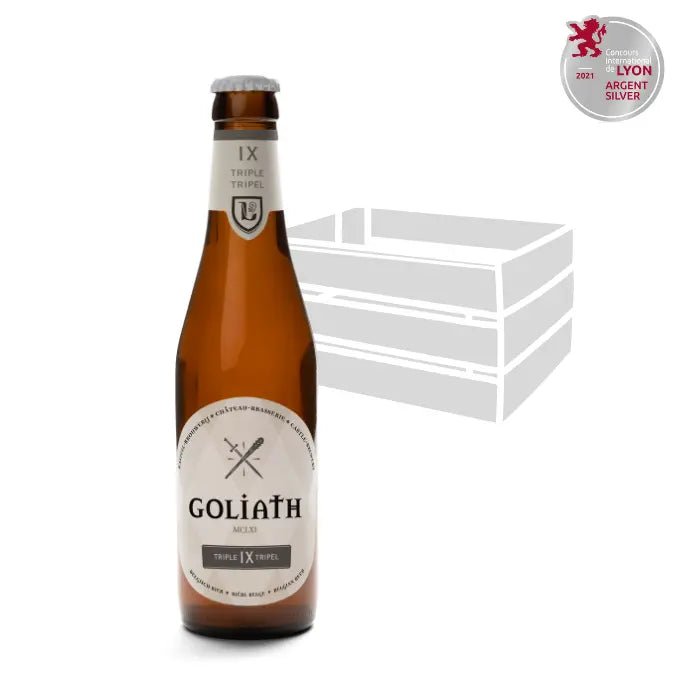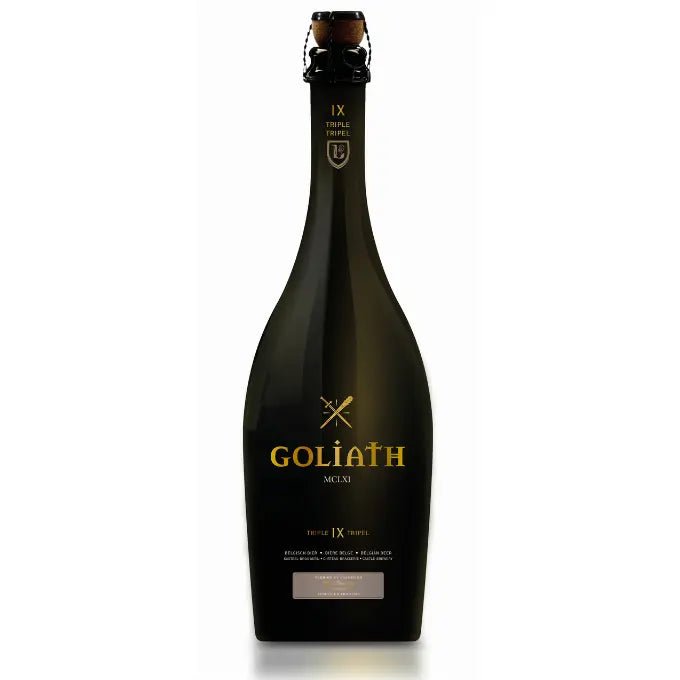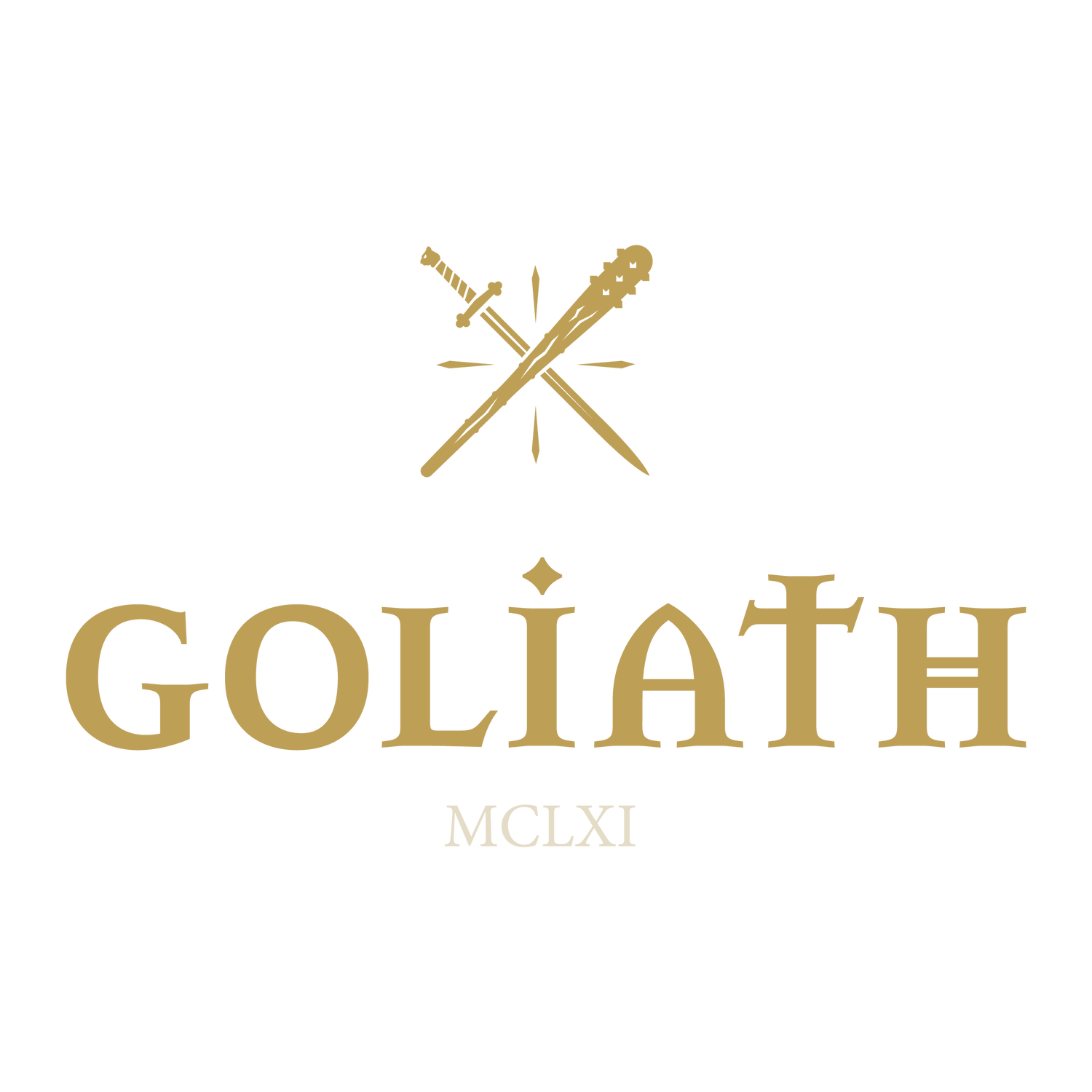 Arômes: Fruitée et relevée, ronde dans la bouche
Température de service: entre 8 et 12°C
Pays de production: Belgique
ATT: 95%
IBU: 40
EBC: 12
Teneur en alcool: 9 % vol