Regular price
Sale price
€1,70
Unit price
per
Sale
Sold out
Thanks to this Ducassis Bio, you will discover a beer with a sweet and refreshing flavor, lightness of fruit". A fruity beer (organic blackcurrant), Ducassis Bio is certified organic and gluten-free. The name Ducassis comes from the fusion between the words Ducasse (meaning party in Belgium and northern France) and cassis.
Ducassis Bio is a blackcurrant juice beer. It is light, very low in alcohol, and the blackcurrant gives it delicately sweet and fruity notes.
Certified organic and gluten-free
Red color
Aroma: pronounced blackcurrant and red fruits
Pairings: vinaigrette, game sauce (duck), jelly for terrine
Thanks to the intimate knowledge of our land and its respect, we grow the barley used in the production of our beers on our family farm. Thanks to our brewing know-how and total control of the manufacturing process, we offer you 100% natural beers with character.
For more information, do not hesitate to visit our website: Ducassis - Brasserie des Légendes (brasseriedeslegendes.be)
Disponible pour enlèvement
Partager
View full details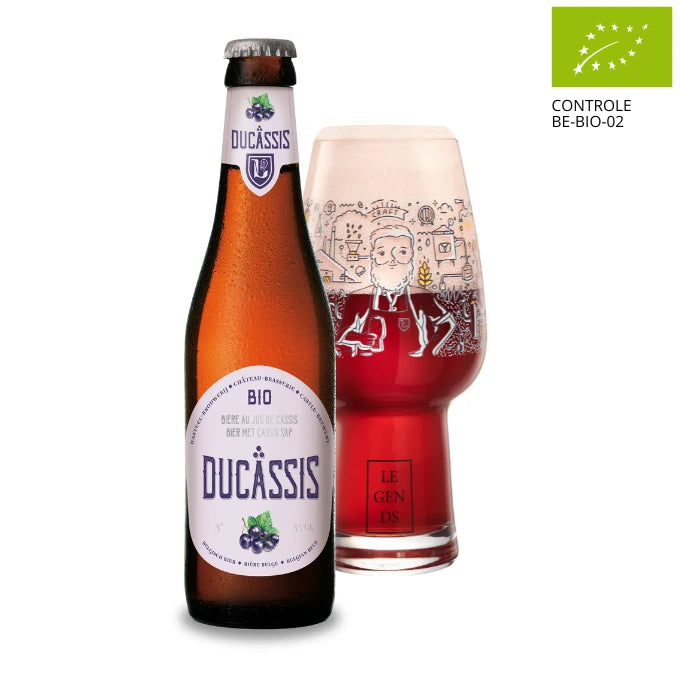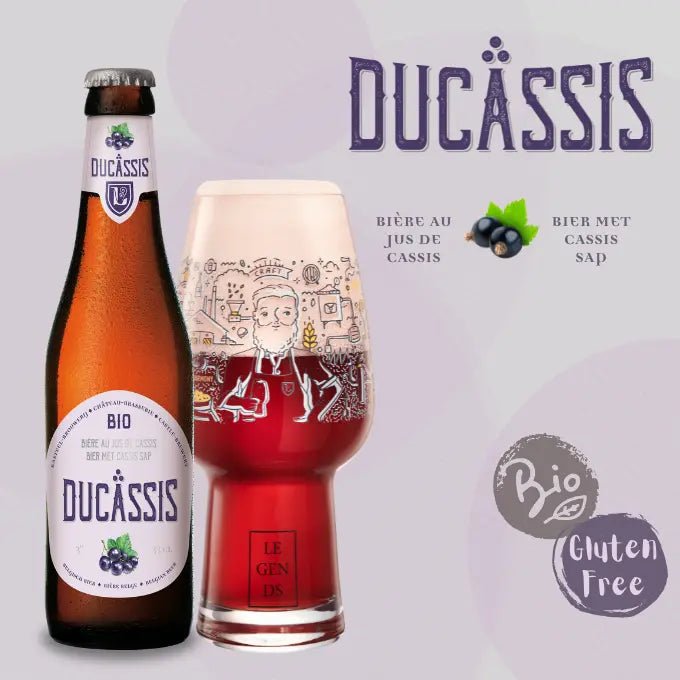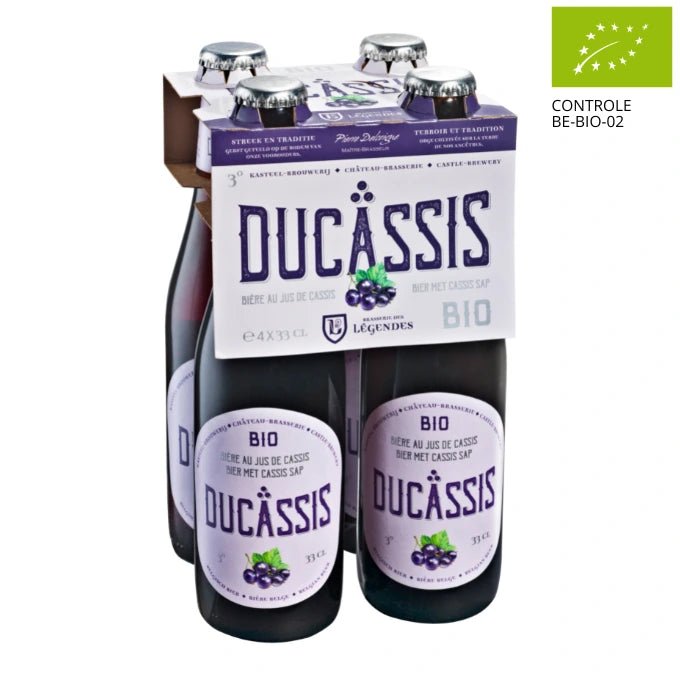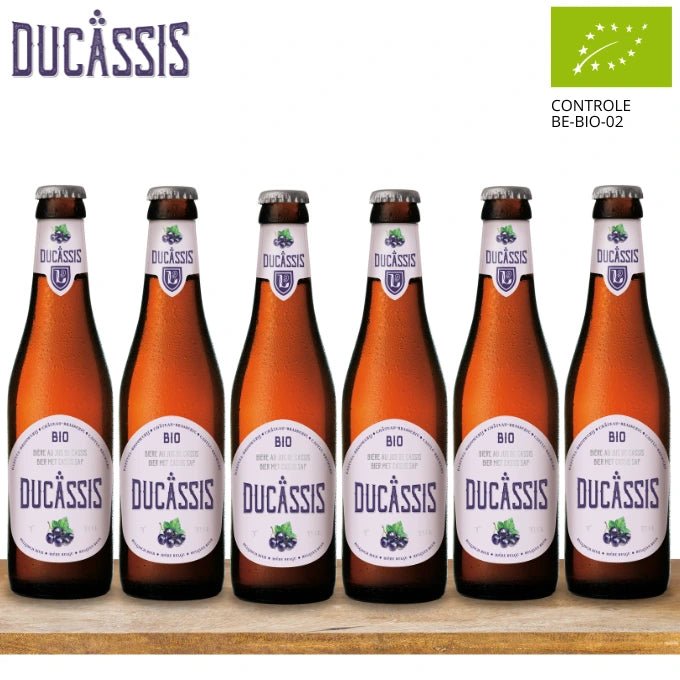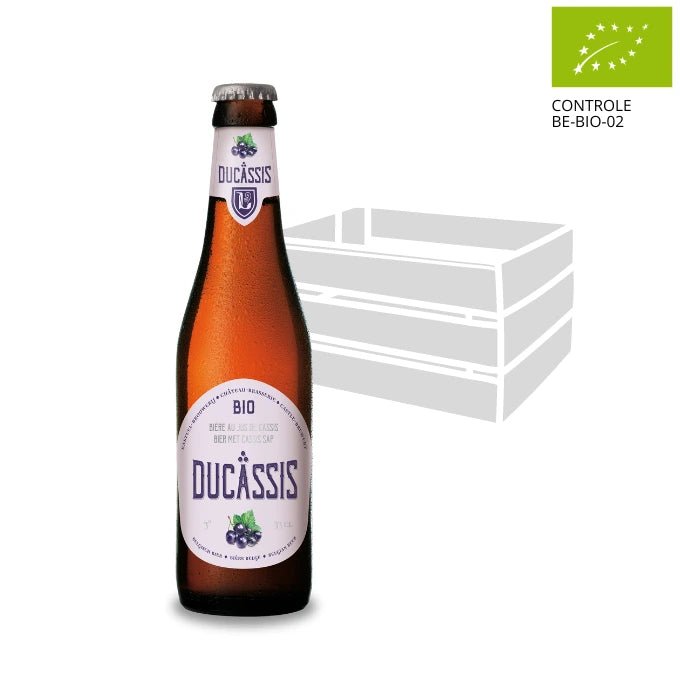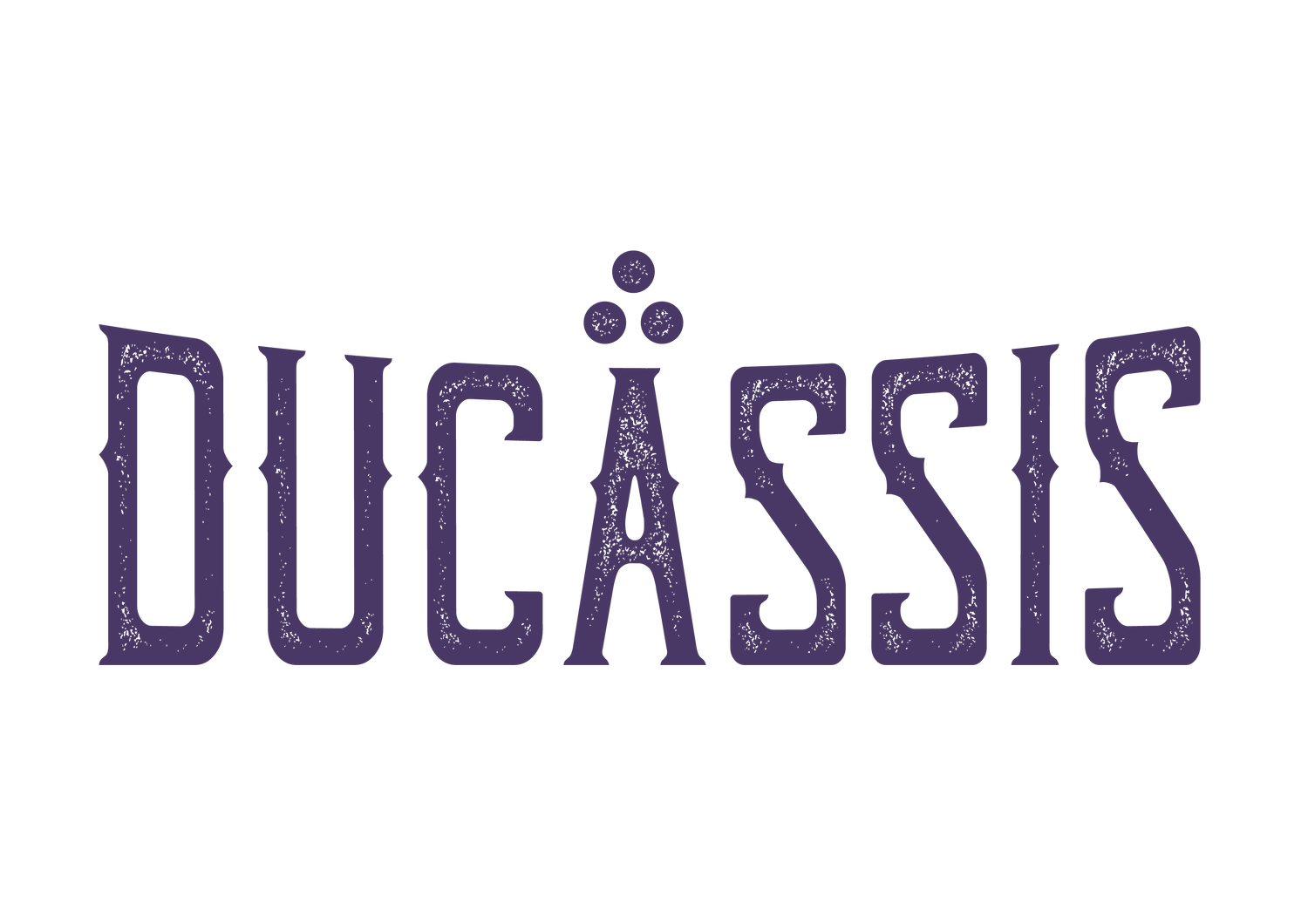 Arômes: Prononcés de cassis et de fruits rouges
Température de service: 4°C
Pays de production: Belgique
ATT: 85%
IBU: 12
EBC: 20
Teneur en alcool: 3 % vol
Je la trouve vraiment très bonne. Très bonne surprise