Regular price
Sale price
€46,20
Unit price
per
Sale
Sold out
Db'Gin.be is the whole synthesis of ancestral know-how
Awarded the Silver Medal in 2020 at the Spirit Selection, Db'Gin.be confirms its sensory richness already recognized in 2016 (winner of the "Best Contemporary Style Gin" category - London) and in 2018 at Superior Taste Award 2018 (Blind selection by a jury of 180 Chefs and Sommeliers from the International Taste & Quality Institute).
Db'Gin.be subtly combines the floral notes of hops and lavender with hints of citrus and the vegetal flavors of hyssop and poppy without forgetting the aromas of malt, fennel and cumin. It offers a first-class organoleptic explosion to those who taste it neat or in a cocktail.
Sensory richness that earned it the "Best Contemporary Gin" Award
On the nose: Beautiful complex expression of lavender flowers, hazelnut and spicy citrus fruits.
Taste: Sweet flavors of malt, fennel, cumin and caraway. A few air bubbles bring back citrus flavors with a combination of almond and sweet spices.
On the finish: Very nice length on the crushed cocoa bean

For more information, do not hesitate to visit our website: Db'Gin.be - Distillerie de Biercée (bierceedistillery.com)
Partager
View full details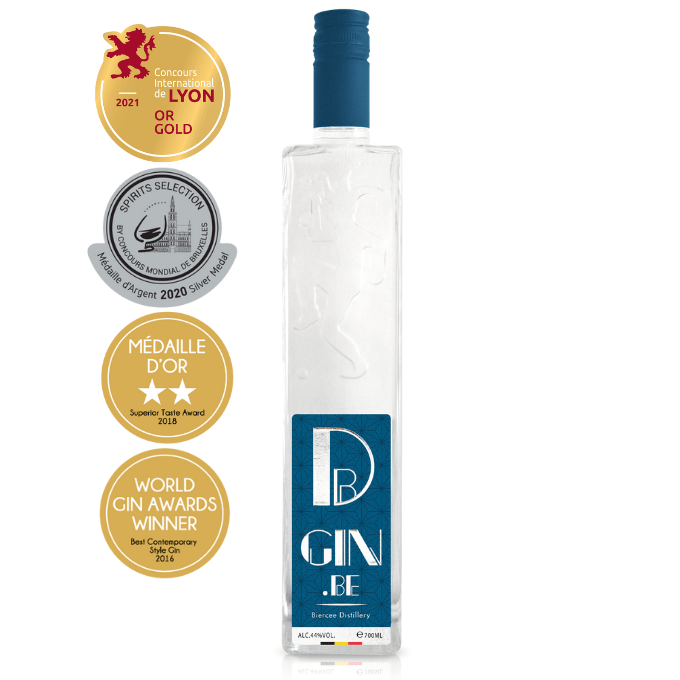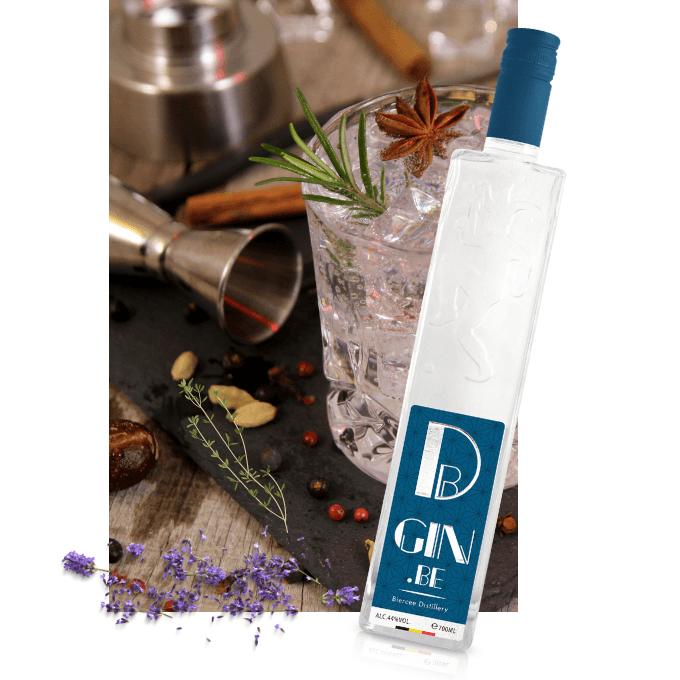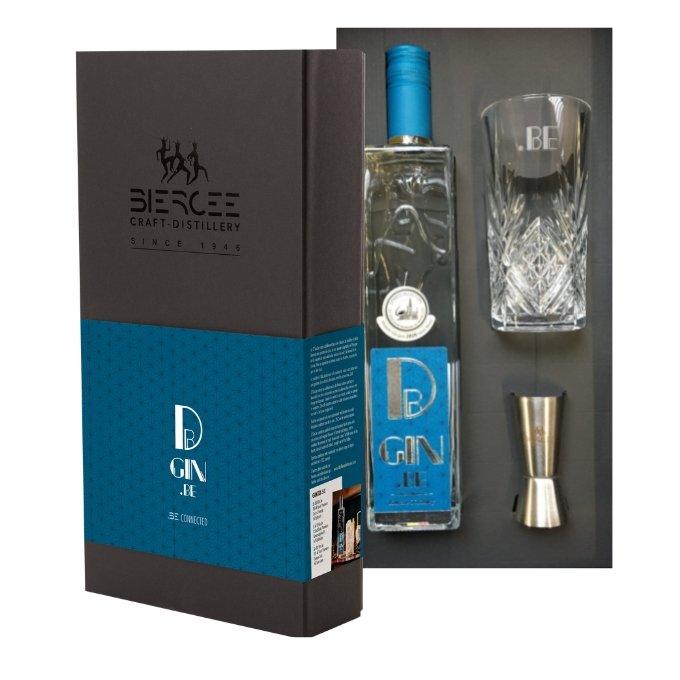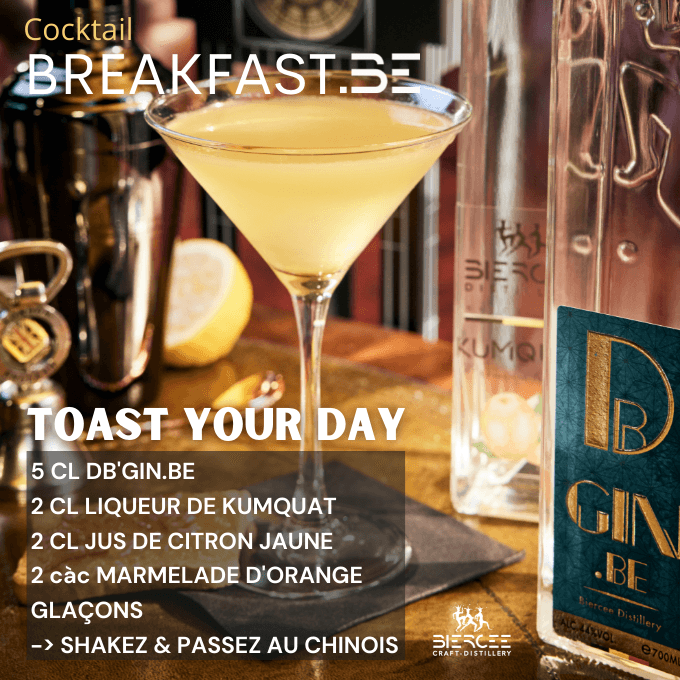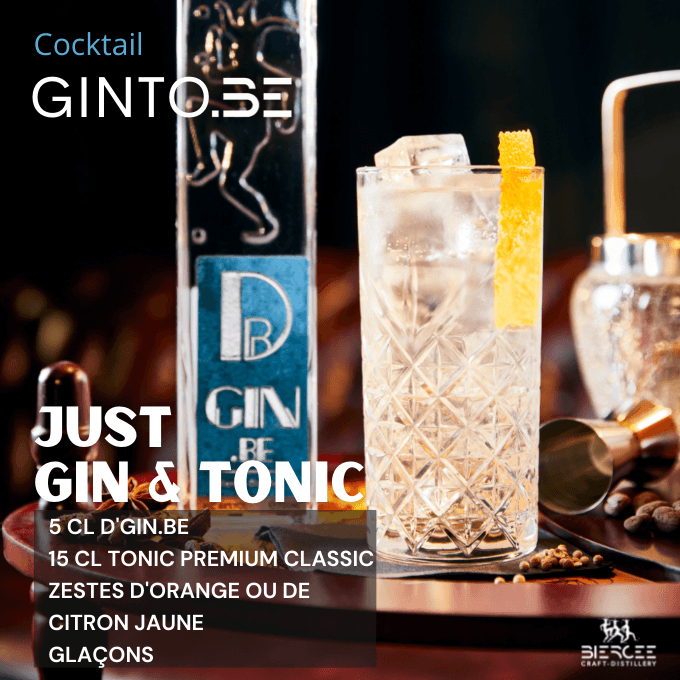 Caractéristiques
Teneur en alcool: 44 % vol
Note de: Baies de genévrier and Plantes aromatiques
Quand boire: Cocktail and Digestif
Type: Gins
Conservation: bouteille fermée à conserver à température ambiante (– de 40°C) et à l'abri de la lumière.
Pays de production: Belgique


Très belle palette de goûts
Très belle palette de goûts demandant un tonic aussi neutre que possible. Pur, il demande quelques gouttes d'eau afin de libérer tous les goûts.
Lekkere smaak
Zeer aangenaam om drinken