Regular price
Sale price
€31,90
Unit price
per
Sale
Sold out
Our distillery has forged a solid reputation for excellence because it works with rigor in the greatest respect for tradition to extract and sublimate the quintessence of noble, fresh and untreated fruits. This is of course still the case for the Biercée Kumquat liqueur.
The kumquats used here come from the orchards of "La Finca Rio Jara" in southern Andalusia. The estate belongs to a Belgian, friend of the distillery, and is in the process of being certified organic. The kumquats thus arrive in our workshops, free of any foreign substance. They go from the tree to the maceration tank, from there to the Holstein copper stills and then to the bottle.
The kumquat, to date the smallest citrus fruit in the world, is oval in shape from 2 to 4 cm. Imported from the Far East to Europe more than a century ago, it is completely edible. Its name comes from Cantonese and means "golden orange". From the Latin name of its variety "Fortunella" and according to Chinese tradition, it is said to bring prosperity and good fortune to the lucky ones who receive it as a gift.
Biercée Kumquat is free of any synthetic flavoring and coloring, even natural. Its bottle, contemporary and elegant, highlights its crystalline transparency. Its flavor is subtle and delicate and its sugar level is reduced.
Pure:

it can be enjoyed chilled, straight from the fridge or on ice, as an aperitif or at the end of a meal.
Mixed:

its delicacy can also be enjoyed in a long drink. 4cl to 6cl of Biercée Kumquat liqueur simply diluted with premium tonic or soda.
In cocktails:

well in tune with the times, Biercée Kumquat delights the taste buds of lovers of simple or more sophisticated cocktails.
On the plate:

it brings a touch of bittersweet originality to a vinaigrette, for example. The most gourmet also love the liveliness and refinement it brings to starters, white meat, poultry or white fish dishes. It also works wonders in desserts.

For more information, please visit our website: kumquat - Distillerie de Biercée (bierceedistillery.com)
Partager
View full details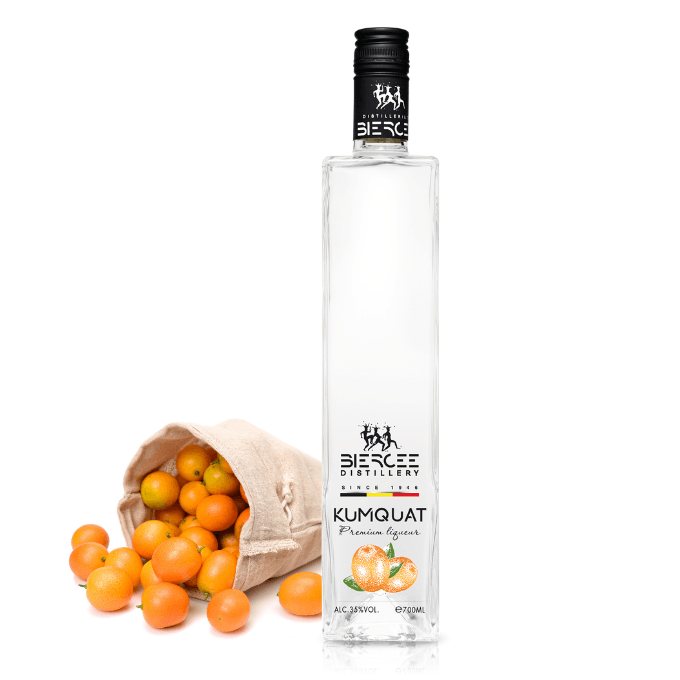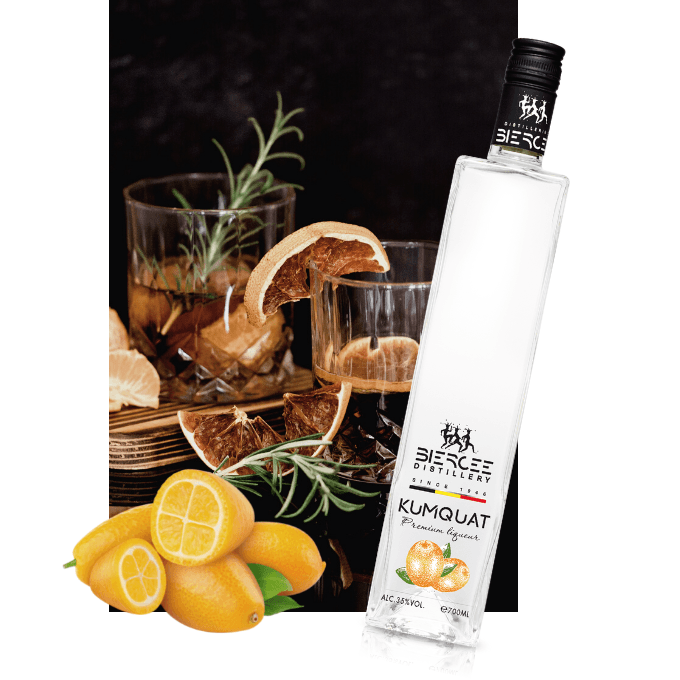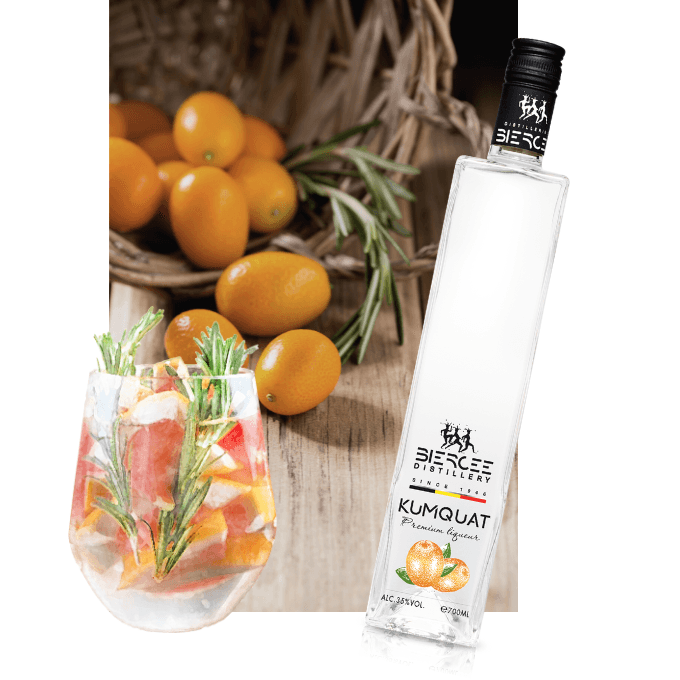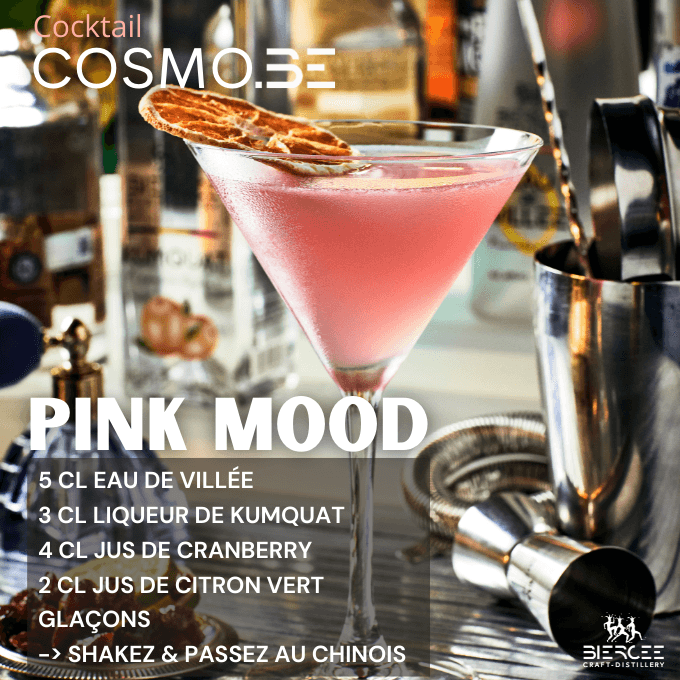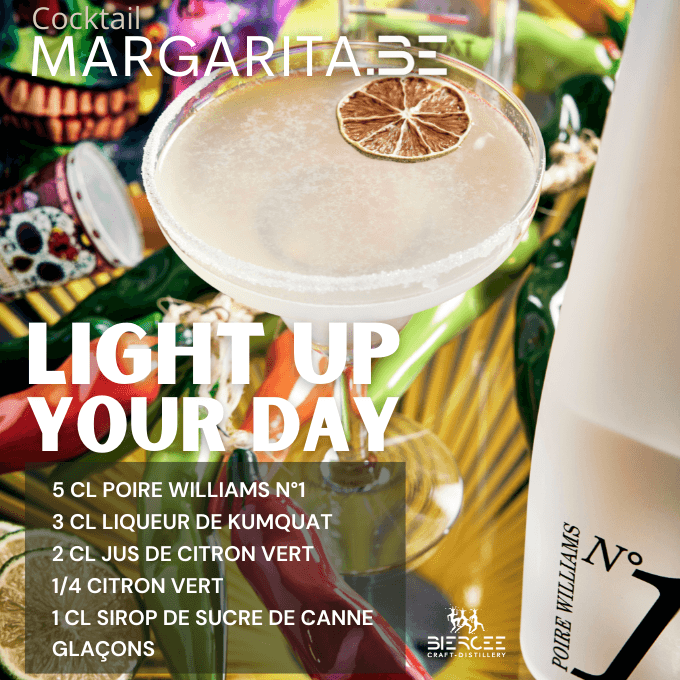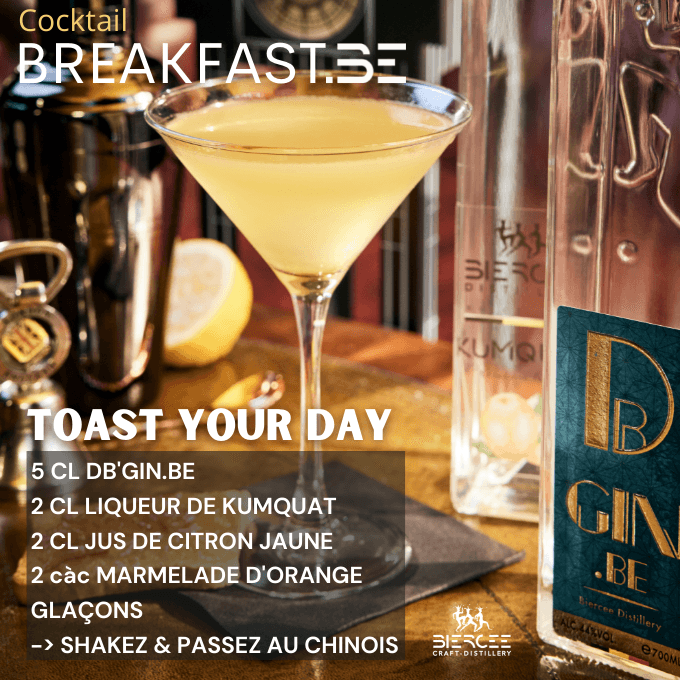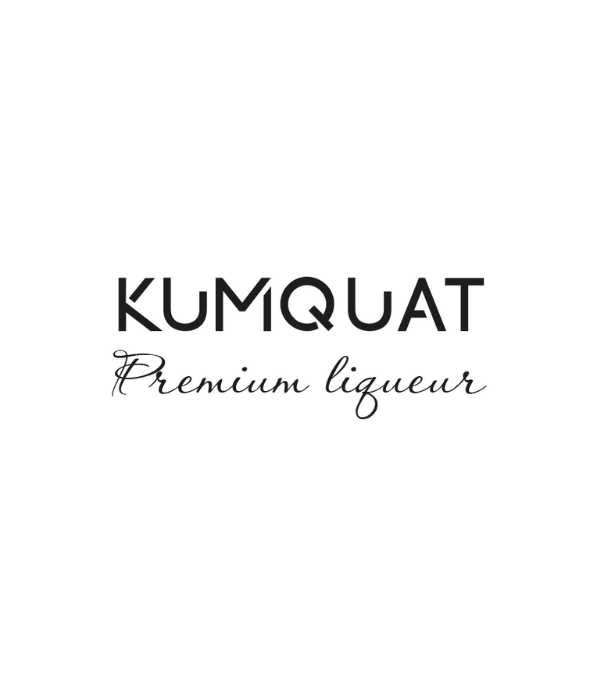 Caractéristiques
Teneur en alcool: 35 % vol
Note de: Kumquat
Quand boire: Digestif
Type: Liqueurs
Conservation: Bouteille fermée à conserver à l'abri de la lumière. Pour que Biercée Kumquat soit toujours prête à servir à la température idéale, conservez-la au réfrigérateur.
Pays de production: Belgique